Lumelang to all my family, friends, and subscribers,
It is with a most bittersweet feeling I write about my Close of Service (COS) from Peace Corps in Thaba-Tseka, Lesotho. Where did the time ago? It seems like yesterday when I was writing about accepting my invitation to serve in the Mountain Kingdom. It has been an eventful 26 months, to say the least. The culmination of such a profound experience was capped off by a pair of wonderful farewell parties in Thaba-Tseka- one hosted by friends and the other thrown by my host organization. I took the opportunity of traveling back home to stop through Italy and San Marino while visiting a friend. This was all capped by a subtle return to home in Chicago, USA.
Not a 'goodbye', but a 'see you later'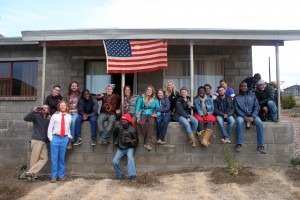 I cannot overstate how difficult it was to bid farewell to some of the closest friends I've ever had. A specific few truly can be credited with showing me an entire new perspective on life and culture. For that I will be forever thankful. As the months and weeks came to a close, all focus was set to ensuring my exit would be met with a proper mokete (Sesotho for party/gathering). The final hurrah was planned for July 4th (fitting) and went off without a hitch. We invited a handful of volunteers to join us for what would turn out to be the biggest party I ever attended in the country. The dual event to celebrate American Independence Day and the close of service proved to be a wonderful platform for a perfect gathering. A guest house was provided as the venue by a friend, while another friend purchased a pig and sheep for the BBQ.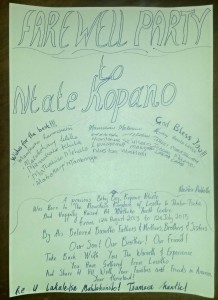 We hired a local chef to attend and prepare the meat and bought 8 cases of beer. Indeed, we were going out with a bang. All told, 20 American volunteers were present along with over 50 of our closest Basotho and Zimbabwean friends. The evening consisted of dancing, speeches, and great memories.
Of course, thanks to technology I am still able to keep in touch. The same technology that allowed me to keep up correspondence with everyone back home. I suppose I'm fortunate to have served at a time when such technology was emerging in developing nations. The thought of not being able to stay in contact with such close friends is haunting. However, I can't help but think of how many volunteers have had to deal with this aspect of COS in the past. Even still, once it becomes financially viable I will return to the Mountain Kingdom. And what a glorious return that will be.
Vacanza in Italia
One common event for Peace Corps Volunteers to do upon COS is to use their position on the other side of the world to have a short vacation en route to their home in the USA. Having never been to Europe and knowing that a very close friend of mine is currently residing and playing professional baseball in Italy, it seemed like the perfect destination to visit. Technically, he lives in San Marino, which is a country enclave inside of Italy- which is the exactly the same as Lesotho is to South Africa. In fact, only three enclaves exist in the world: Lesotho, San Marino, and Vatican City. Unfortunately I wasn't able to visit the latter, but seeing San Marino was good enough. I wonder how many people have been to Lesotho and San Marino in their lifetimes. Perhaps none? My final day in Africa was July 15th when I began my trip from Johannesburg to Milan. The flight had a short layover in Abu Dhabi. Flying over the deserts of the United Arab Emirates was breathtaking. It wasn't long before I was back in the air heading towards Milan. 14 hours after taking off from Joburg I reached my destination. In a matter of crazy coincidence, I bumped into a fellow volunteer I served with in Lesotho at the tiny Milan airport. He was picking up a friend right as I was arriving. The odds of this chance meeting must be incalculable. I knew from then on this was going to be a special visit.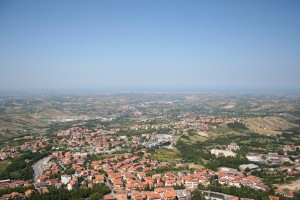 From the airport I navigated the public transit system to eventually arrive in Rimini via train. The rendezvous with my friend was a special moment. From meeting while playing whiffle ball at the park in-between our parents' houses to sharing a beer in Italy some 20 years later was a remarkable realization for both of us. I spent the next week attending his team's games and practices. They even let me participate in shagging balls during batting practice. His teammates informed me of their great appreciation for my boisterous style of cheering on baseball. At first I was a bit confused by what they were referring to. But it became clear in the next game when I realized I was the only one yelling words of encouragement while banging my African djembe drum.  Apparently Italians aren't quite used to the ways of how Americans root on their team for their national sport. It was at this moment I realized how I'll probably have an addiction to world travel for the rest of my life. After all, I had spent the previous two years immersing myself in a mindset of cross-cultural understanding. Perhaps this psyche will be everlasting.
Aside from the baseball, my friend and I visited the Guaita Fortress, the famous castle located at the highest point in San Marino. We also spent a day in Florence which was quite a treat. I had done some research prior to arriving and inquired about the possibility of visiting Museo Galileo to which he happily obliged. Florence seemed to be a big tourist destination- with good reason given the amount of significant artifacts from Italy's substantial history. We were on a bit of a time crunch, so I was completely satisfied visiting Museo Galileo to see some of Galileo's original telescopes and other significant instruments of science from the Renaissance era.  So that was made top priority. It exceeded all expectations I had. To see the delicate intricacy and revel in the midst of such scientifically historical instruments left me speechless. Have a look at a few choice exhibits I found particularly captivating:
I extend my sincere gratitude to the many wonderful folks I met in San Marino and Italy who made the experience a memorable start to my post-service transition.
A humble homecoming
I landed in Chicago on July 24th. Flying in over the lake and city in mid-afternoon sent chills down my spine. My head was spinning at the level of infrastructure that makes up the city and greater Chicagoland area which was all visible from my window seat. I had never seen it from this post-Africa perspective, obviously. From majestic mountain vistas to a concrete maze in less than a week. It was truly beautiful. Seeing Chicago in that light brought my appreciation for city planning and architecture to a new level.
Since the modern security levels at airports are so tight, my idea of a cinematic greeting of family upon exiting the plane at the terminal was shattered upon realizing I wouldn't see them until collecting my bags and heading out to the busy streets at the pickup point. I was delightfully met by my Mother and Sister who had a Chipotle burrito in hand. It was a joyous reunion, no doubt.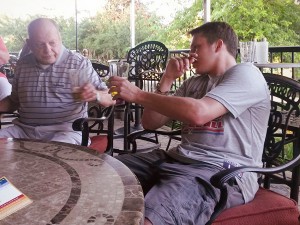 My core feeling at that time was pure wonderment for some reason. Everything was familiar yet I couldn't shake the premonition of being an outsider. I attribute this to being so humbled from the prior two years in Lesotho. Carrying this humility can be chalked up as one of the best things to take away from the Peace Corps experience.
We met my grandparents at the municipal golf course where many hugs and some tears of joy were shared. Throwing a beer back with my grandfather will be a moment I will never forget. At that very instance I truly knew I was home.
The next post will focus on reflection and readjustment to life in America. As always, thanks for reading!