The holiday is upon us as people from all around the world gather to celebrate amongst family and friends. This is the first Christmas in 24 years which will not be spent at my Grandparent's house with immediate and extended families. While I surely miss them and the traditions therein, I feel very grateful to have made such close friends here in Lesotho that it shall not be spent alone. The Basotho are predominately Christian and Christmas is a big holiday here. My closest Mosotho friend here in Thaba Tseka invited me to his family's house for a modest feast complete with traditional Basotho food and drinks.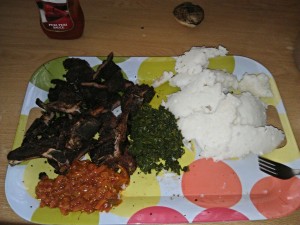 Despite the context of it being summer, this turned out to be a great and almost familiar Christmas celebration. Much of that can be attributed to the Christmas music collection I brought with. I'm actually writing this with the Charlie Brown Christmas soundtrack (Vince Guaraldi) in the background.
2014 is shaping up to be a promising year. My service ends in August of 2015, so next year will be the only full year I spend in this wonderful country. Therefore my resolution is to make the most of every single day. Set lofty goals and work diligently to achieve them. I have high aspirations and only a focused commitment will allow them to be realized. I will further discuss the road map I have in mind in later posts.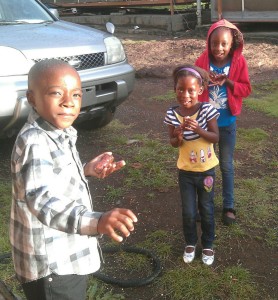 I'll be bringing in the New Year in Cape Town, South Africa. The 7 day vacation is going to be amazing; I already know it. I have tee-times at two very pristine golf courses, Royal Cape Golf Club and Mowbray Golf Club. It's going to take a few swings to shake off the rust but needless to say, this golfer is more than enthusiastic to get back out on the links. Sharing a couple rounds with some Afrikaners should be delightful as well.
I'd also like to take a moment to express how grateful I am for all the support received through this blog and elsewhere. While it's been difficult to respond to each comment, be sure that I do read all feedback and greatly appreciate the kind words offered by so many. Your continued support provides that extra motivation to produce inspired results.
Happy Holidays! And here's to a safe and prosperous New Year to all!