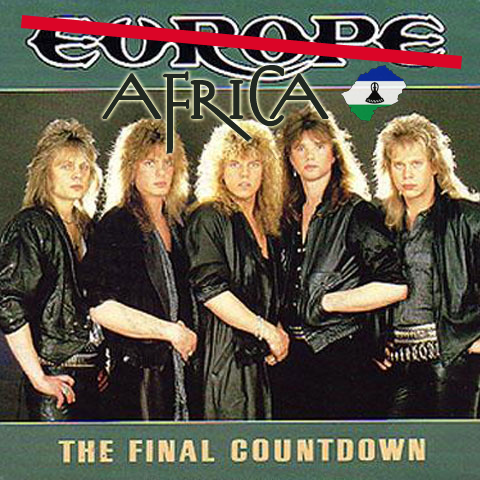 The final countdown has indeed commenced. It's hard to believe that in one week I'll be beginning a 27 month endeavor 8,500 miles away from the only home I've ever known. It feels like just yesterday when I was sitting in the Peace Corps' office on Monroe St. in downtown Chicago, interviewing and beginning a 9 month process of background checks, medical tests, immunizations, and loads of research into a culture and geographic area I knew next to nothing about.
The last month has been filled with joyous gatherings of family, friends, and colleagues. As we bid our farewells, I am overwhelmed with the amount of support and gratitude expressed by everyone. My mother and grandparents hosted a going-away party at the Vernon Hills Golf Course which was fantastic. Seeing folks from all walks of my life come together for a proper sendoff was great. Here are the pictures. The St. Mary of Vernon Men's Club gave a very sincere toast at the annual Mickey Finn's meeting. I also worked my final day at Maine West High School yesterday and while the exit was bittersweet, I appreciate all the words of encouragement from staff and faculty. It was a memorable 2 years of employment there and I most certainly gained valuable experience that I will be able to apply in future endeavors. I wish them all the best with the implementing the realization of the 21st century classroom.
So what's next?
The unique anticipation for chartering into the deep unknown is a feeling of which I've never experienced. I'm looking forward to the challenges that lie ahead while having the opportunity to make a difference in the lives of such a proud culture. On Wednesday, June 5th, I'll be taking a flight from O'Hare to Philadelphia for a quick orientation by Peace Corps. I'm looking forward to meeting my fellow volunteers, most of whom I've been in contact with on Facebook since March. At 2:30AM we'll be taking  a bus JFK airport in New York City where we will embark on a 15 hour flight to Johannesburg, South Africa. Finally from there we'll be taking a pond jumper to the capital city Maseru, Lesotho and will begin the 2 month pre-service training (PST) program. The training encompasses language, cultural, and job specific skills. During this time I'll be living with a host family to help assist with integrating into the culture.
Stay tuned for updates from the beautiful Kingdom of Lesotho!