Lumelang bakhotsi le lapala,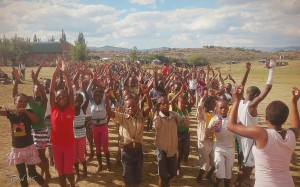 "Hey Kopano, mariha ea tla!" (Winter is coming!) is the oft-repeated phrase I've been hearing from villagers this past month. The classic line from Game of Thrones rings true here and nighttime temperatures approach freezing. I have dreaded memories from last year as there's no possible way to truly be warm in the depths of an unforgivable mountain winter. Fortunately, I've been able to keep moving by organizing a second round of penpal letters from my students at TTHS to Maine West High School. The first round was a resounding success and this time we've quadrupled the amount of correspondences for maximum effect. Football season came to its conclusion and I was able to retire from Lesotho semi-pro soccer as a winner.
Penpals Round 2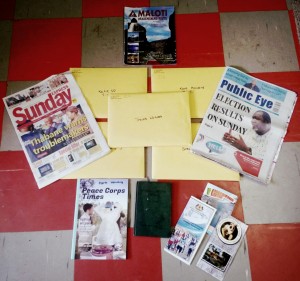 Exactly one year ago  I reached out to a former colleague at Maine West High School to see if she and her fellow social science teachers would be interested in a personalized penpal exchange. Of course they were thrilled at the prospect as was I. The letters on both ends proved to be marvelous and the format encouraged discourse focused on cultural learning. Using the same prompt and format, we decided to have another go at it; this time increasing the amount of matches by 4x. No doubt this is a massive undertaking. 200+ students is no easy task. On this end it was fun but extremely hectic. The students are optimistic and above all excited to begin this correspondence. As I only used Form E (seniors) last year, this is a new experience for the Forms C-E that I included.
Here's the prompt they followed:
– PDF
I received word of a successful arrival, so we are halfway to completing another successful exchange. I'll write about the arrival of the responses in May's entering assuming we stay on schedule.
Conclusion of Football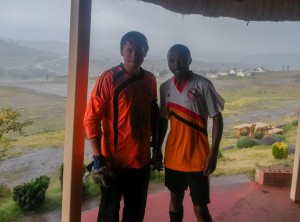 The single most unifying experience here was playing in the Thaba Tseka circuit league for Little Roses FC. Since August I was the main tender of the net, practiced nearly every day with my teammates, and posted 2 clean sheets in 14 total starts. What wild ride it was. At the beginning I had no idea what to expect having not played outdoor ball since high school. Africa soccer is a different game. Definitely more physical and a lot more intense compared to the previous levels I've played at. Being the only white guy in the league came with its challenges. The fans of the opposition were pretty relentless with their chants and songs. However, my teammates always rallied around me, and we functioned as a solid unit throughout the season. The majority of the players were young; some were even students of mine at the high school. Speed and ambition do not always overcome plain experience though, and because of this we struggled to find our stride from the onset of the season to the conclusion. Nevertheless, there were only a handful of few blowouts- the rest of the games were neck-and-neck. We finished with a 4-10-4 record and 8th place out of 12. Obviously the team had higher aspirations when the season started but I think we all agree it was a fun ride. As they continue to gain experience I'm confident they will steadily improve in the years to come. Walking off the field after the 90' on my final game was a sobering experience. I was recruited on a whim, enjoyed every single minute of play, and finished with 3-2 win in a game played through a massive thunderstorm.
As always thanks for reading. I officially have 4 more in-country entries left. Khele!!!