Lumelang kao feela lapala, bakhotsi, le batho ba lefatse
(Hello all of my family, friends, and people of the world),
This will be my final post written and published in Lesotho. My COS (Close of Service) date has been set for July 14th and wrapping up projects has been a main priority. Last month I wrote about launching a monthly  educational movie screening project which was an outstanding success. I focused my efforts in June to wrap up ongoing projects at Thaba-Tseka High School. This included disseminating the pen-pal responses as well as shoring up any loose ends with the computer lab and curriculum. Admist the technical work being done, I didn't lose sight of my friends and colleagues which made this Peace Corps experience truly remarkable.
Penpals Conclusion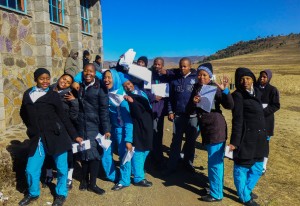 Pen-Pals are an age-old traditional for schools to partake in. I never had the opportunity to participate in an exchange myself, but being the facilitator for children on the other side of the world has made up for that quite handedly. At first I wasn't sure what to expect, or even how to coordinate such an effort. Thanks to the help of amazing teachers from Maine West High School, it was a resounding success as I've wrote about in previous entries. June 8th marked the final trade in what have been astounding correspondences. All told, over 600 students experienced a back-and-forth separated by 12,000 miles.
Here's a video which really highlights the excitement of my Form Es:

And a few photos:
– – http://imgur.com/a/it7Re

Soaking It All In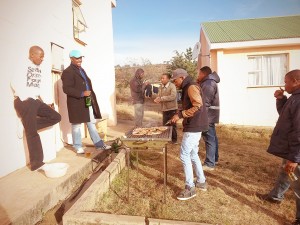 The reality of the dwindling days in Thaba-Tseka hasn't been lost on me. I've really tried to cherish every moment with the friends who have become my brothers and sisters over the past two years. They are well aware of my impending departure so the desire to enjoy every moment together is mutual. Because of this, many braais (BBQs) have been organized. Each weekend has not been wasted, and I only expect this to be amplified in July as I prepare my final farewell parties.
Next month will see my Close of Service and a trip to Italy before returning to Chicago on the 25th. As sad as it is to leave my home of the past 2 years, I'm equally as excited to see all my family and friends who have been so supportive throughout this experience. Until then, sala hantle!